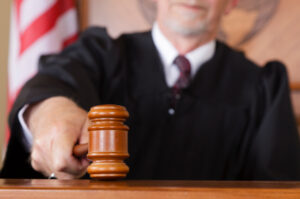 If you or a loved one has been injured due to the negligence of another party, your best course of action is to hire an attorney as soon as you possibly can. Failure to do so could seriously damage your case to the point that it is thrown out of court. At The Barber Law Firm, we don't want you to make the same mistakes so many have made in the past. Here are a few of the most common ones that we see.
Don't Wait Until You've Received All Your Medical Treatment
More than likely, you will not be able to resolve your negligence case until after your medical treatment has been completed, but it is still very important to hire a lawyer as soon as you can. The reason is that it could take several months before that treatment has concluded, and during that time your attorney will need to gather the evidence needed to help you achieve a positive result. Your case will become weaker the longer that you wait to hire a legal representative.
Don't Ever Act as Your Own Lawyer
Just because you've seen an attorney on television or in a movie, that doesn't mean you're qualified to represent yourself in your negligence case. You have to be able to prove your case by following court procedures to the letter or else it won't ever make it to a jury. Even the smallest mistake could lead to that case being thrown out. Any experienced defense attorney would find it very easy to file a summary judgment and have your case dismissed.
Please don't let this happen to you. Contact The Barber Law Firm and let us show you how we may be of assistance. Do you know anyone who has ever tried to act as his or her own attorney? If so, share your story by clicking one of the social media icons on the right portion of this page.